Chinese takeaways have the same boring old menu, if it's not Egg Fried rice then it is the Singapore Rice Noodles! Don't get us wrong these are scrumptious Chinese dishes, and we are guilty of eating them a lot; but it does get a little old quick. 🥱
Introducing the Romford Dragon 2021 Menu!
Over here at the Romford Dragon, we love to involve the local community in our decisions and we are always open to your feedback. 💡
We asked you over on social media last month on what you would like us to add to our new menu and you spoke!
This blog post will share the dishes that we have decided to add to our menu so you can learn a bit more about them before your next order!
Before we start, we would just like to say, we really wanted to add pork and other steamed buns (Char Siu Bao) to the menu, but we had one issue. The steam buns are best enjoyed piping hot, and it tastes rather naft when cold; so we had to drop those buns 😞
With that out of the way, let's check out the new dishes!
Duck Spring Rolls (6 pieces) #J12A
Love our crispy Aromatic Duck? We've wrapped it up into a roll, stuffing it with various vegetables such as carrots and cauliflower, and a mix of Chinese noodles.
It is then deep-fried until golden brown.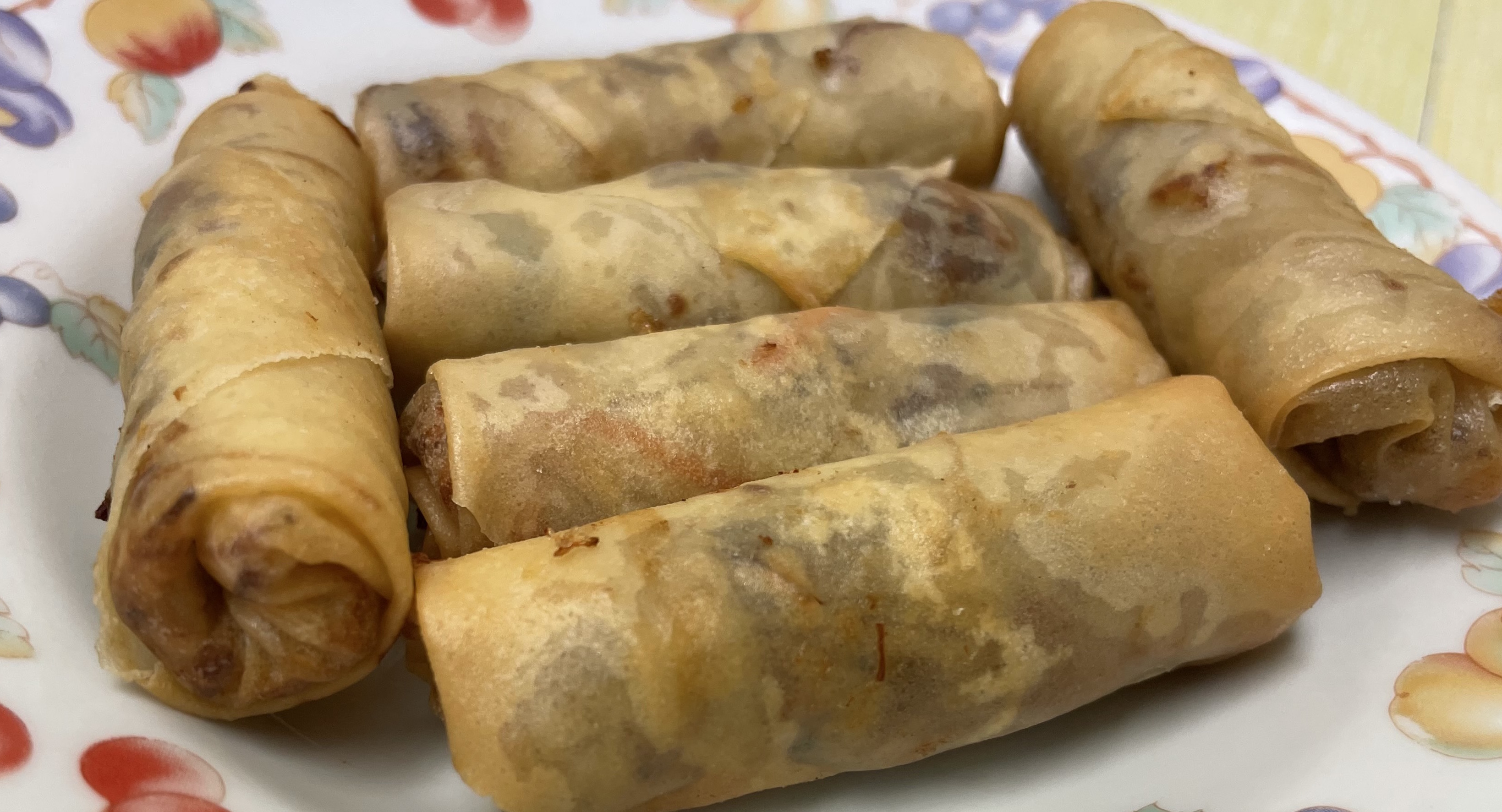 Special Dragon Crunchy Crispy Noodles #113B
Our new signature dish with some special thin noodles.
These noodles are deep fried, then dried to give it a crispy crunch; these will be served separately so it will retain its crunchiness. Once you are ready to eat it, pour the main dish consisting of beef, chicken, pork, king prawn and veggies. You can then taste the sauce from these meats along with the dragon crunch of the noodles!
Dragon Crunchy Chilly Seafood noodles #113C
For our seafood lovers who want a little kick of spiciness, true to any dragon, we serve these noodles in a hot spicey sauce along with mussels, squid, king prawns and mixed vegetables.
Crispy Aromatic Mock Chicken # V17
Our Mock meat is extremely popular with our vegan customers, so we decided to add mock chicken to the menu.
Served with soft pancake rolls, tangy Hoisin Sauce, a box of cucumber, onions and lettuce; it is everyone's favorite dish in vegetarian chicken form!
Dragon Tomato Chicken/Beef/King Prawn #8A/28A/47A
Want something a bit healthier? We got you covered. A tangy tomato dish, rich in tomato sauce, onions and peppers. Lovely with boiled steamed white rice.
Special Fry Udon Noodles #112B
Chewy noodles fried with Beef, Chicken, Pork, King Prawn & Vegetables on top cooked in sauce. Normally found in Japanese restaurants, these noodles originally came from China.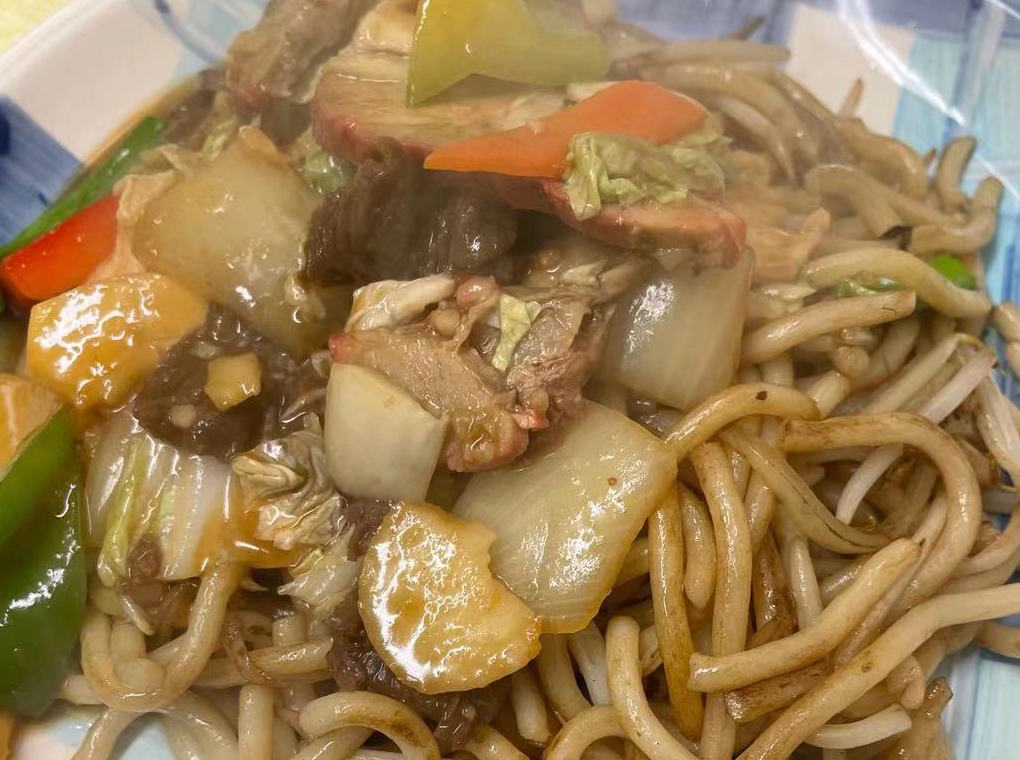 Thai Seafood Spicy Udaan Noodles #112C
Same noodles, very different flavor. Chewy spicy hot noodles, fried with mussels, squid, king prawns and mixed vegetables. YUM!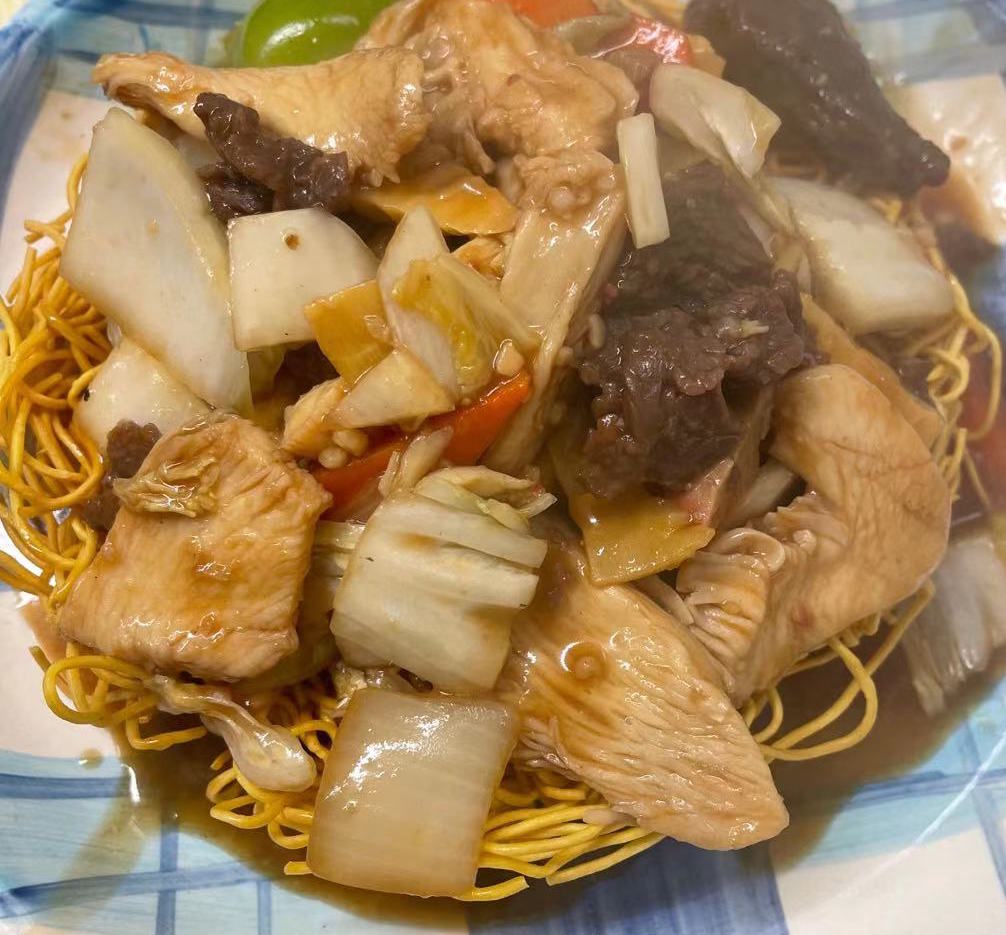 Salt and Pepper Crispy Shredded Beef #38A
Beef shredded into pieces, dipped in batter, just how you like it, but dry fried with salt and pepper!
BBQ Chicken Wings # J29A
Well, we don't know what else we could say other than it is chicken wings made with our signature barbecue sauce! Great if you want to go easy on the deep fried stuff, enjoy!
Sesame Chicken Rolls (6 Pieces) # J12
Our fried chicken cooked in sesame, wrapped in a roll, then deep-fried.
Salt and Pepper Popcorn Chicken #J14A
These Chicken pieces are a little familiar if you frequent a certain chicken place with some old chap on the logo. Fried with our salt and pepper, we dare say, it is pretty finger licking good!
Honey Crispy Chicken #J33
Strips of chicken deep fried then glazed with a rich syrup, we dare you to find something as sweet as our Honey Crispy Chicken!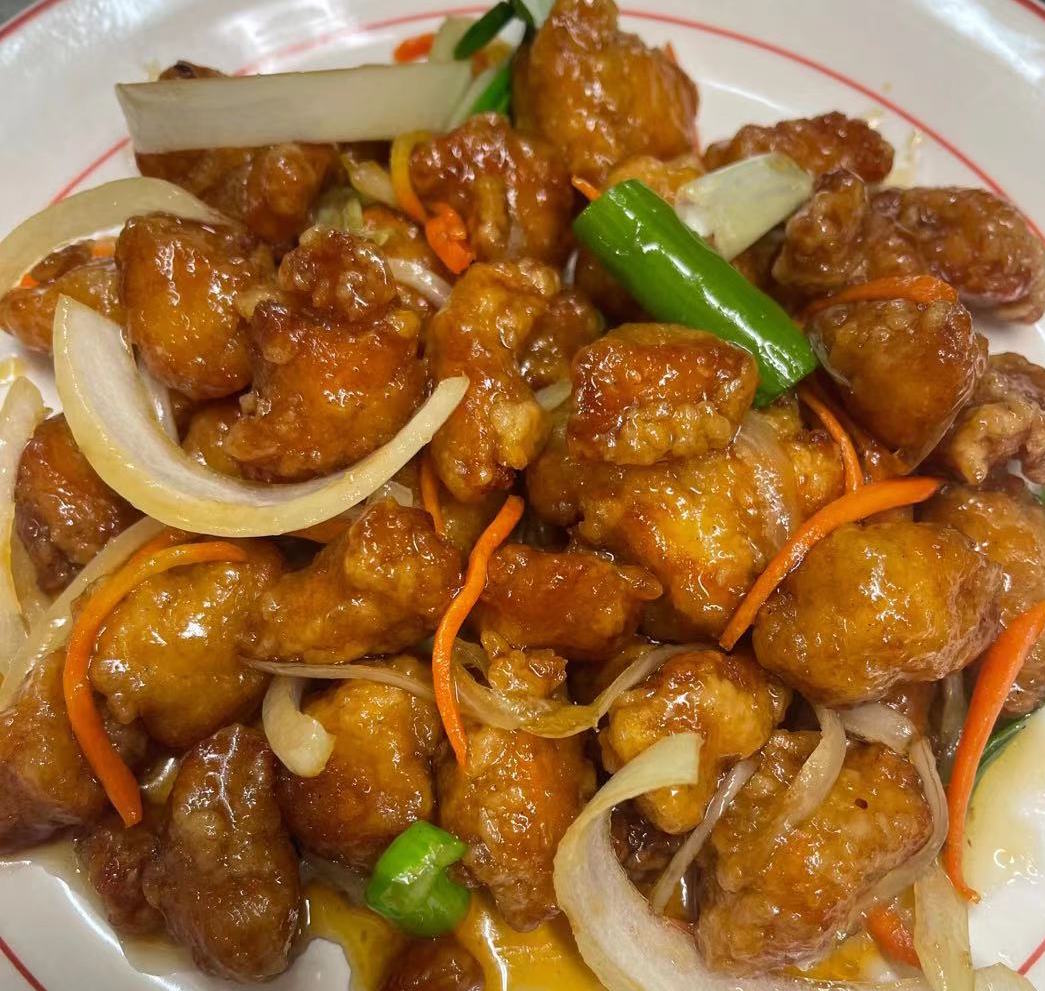 Plain Fried Rice Noodles
For those who have tried our spicy Singaporean rice noodles, this is a lot more innocuous. Great for those who want a healthier simpler dish; friendly to vegans.
Stir Fried Vegetarian Rice Noodles #123B
Stirring it up a bit with more flavor, we have added carrots onions, beansprouts, and peppers to give it more taste.
Deep Fried Tofu Rice Noodles #123C
First we deep-fry tofu, then stir fry it with noodles, even more taste if the first two dishes aren't enough!
Few, and there you have it. We do hope you will try these out along with your favorites, we are always looking to introduce new Asian food to everyone in Romford.
Thank you so much for supporting us in 2020, and enjoy our new menu by trying out a new dish today!